Your first visit to Crossroads Women's Health establishes a vital foundation for our relationship with you. During the first visit, we make sure to obtain important background information, like your medical history, and give you time to get to know your doctor .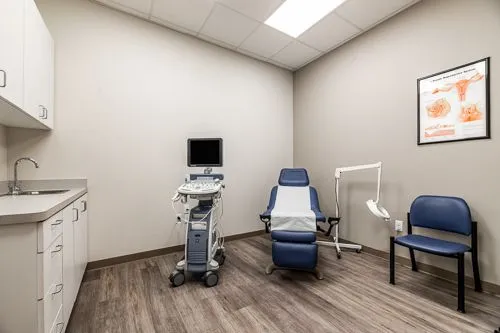 Patient Forms
All our patient forms are on our Athena portal which you can access by clicking the button below. Please sign in and fill out the forms and your medical history.
What to expect
Being well-prepared for your appointment will ensure that Dr Zandomeni has all of the needed information to provide the best possible care for you. It also will help relieve any unnecessary anxiety you may be feeling. Make a list of questions and concerns you have so that you do not forget to talk about them doing your appointment.
Late for appointment
We have a 15-minute grace period for appointments. We will, however, see patients first if they are on time for their appointments and therefore you may have more of a waiting period if you are late. Also, patients that are more than 15 min early will not be seen before their scheduled appointment time. If you desire to be seen sooner call first and see if we can accommodate an earlier appointment.
Walk in/Same day appointments
We welcome all walk ins but recommend you call ahead as the office may not have a provider on certain days; days Dr Zandomeni is at the hospital. Also, by calling ahead you may decrease your wait time by coming in at a time we have less appointments.
Answering service
We have an automated answering service (CallmyDoc) that will allow you to schedule an appointment automatically. If you need to contact Dr Zandomeni, you may also leave a message and your chart, medications and pharmacy information will come to her with your message to facilitate your care. Please note that calls between 11pm and 7am may not be answered until then following morning. Emergencies during that time need to be evaluated and would typically require a visit to the ER. (Example: contractions, leaking of fluid, decreased fetal movement, intense abdominal/pelvic pain, profuse vaginal bleeding, etc.).